The History of Dental Implants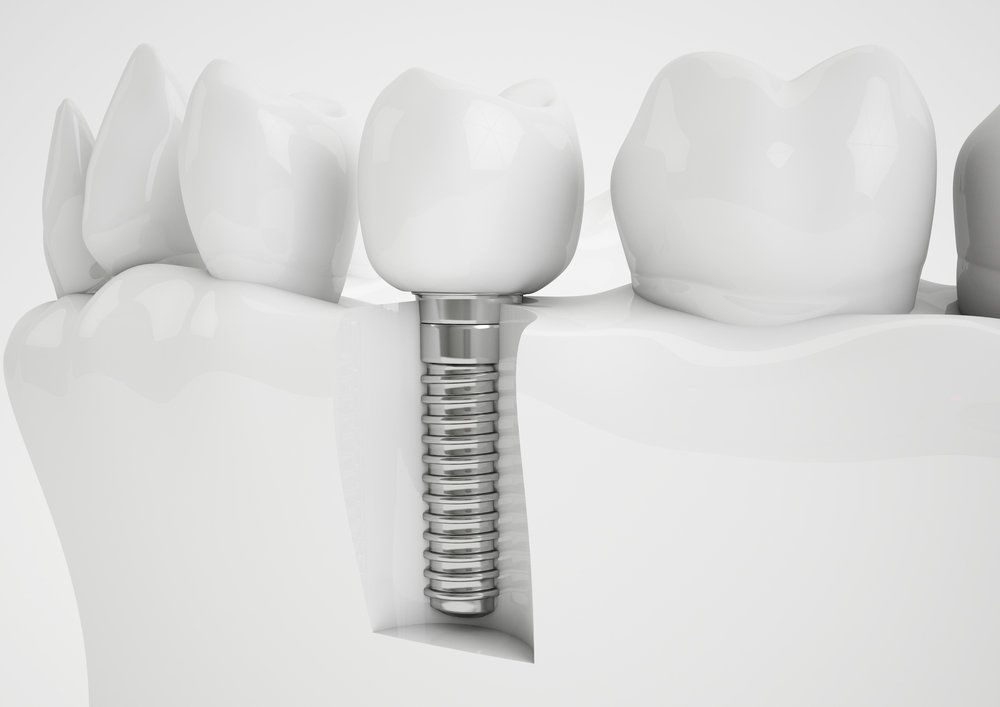 Dental implants replace missing tooth roots. The surgical-grade titanium posts can support a dental crown, bridge, or denture. With proper aftercare, dental implants can last a lifetime.
Evidence of early attempts to replace lost teeth dates back over 4,000 years. The modern dental implants that are placed at our Boston, MA, dental practice bear little resemblance to those early attempts but it does make for an interesting background on the topic. Here, the doctors of Dental Associates of New England offer an overview of the fascinating history of dental implants.
Earliest Known Attempts at Tooth Replacement
The archeological evidence of mankind's first attempts at restoring, augmenting, or replacing missing teeth is rich. The oldest known example of restorative dentistry dates to 2500 BC when the ancient Egyptians used gold wire to stabilize loose teeth. The remains of an Egyptian king that date to around 1000 BC reveal that the king had a copper peg in his upper jawbone. If the peg was placed during the king's life, it may represent the first known dental implant.
Chinese cultures in 2000 BC used bamboo pegs to replace lost teeth. Many centuries later in 500 BC, the Etruscans (an ancient culture in modern-day Italy) fabricated false teeth from oxen bones. In the Americas, the Mayans made innovative use of shells to replace mandibular teeth around 600 AD.
Radiographs of Mayan mandibles from that time show bone formation around the implants. Nearby Honduran cultures similarly fashioned false teeth from stone.
European Advances Spur Dental Implant Progress
Efforts to stabilize or replace missing teeth continued in Europe throughout the 16th, 17th, and 18th centuries. For example, allotransplantation procedures made use of teeth from cadavers. During this period of growth in medical and scientific knowledge, Dr. John Hunter surgically placed an underdeveloped tooth in the comb (red crest) of a rooster where he observed that blood vessels grew from the comb into the pulp of the tooth.
20th Century Advances in Dental Implant Technology
In 1913, Dr. EJ Greenfield placed a hollow cylinder as an artificial root in the jaw of a patient. After closely examining how implants were placed in human hip bones, Drs. Alvin and Moses Strock began using Vitallium screws to replace teeth in dogs and humans. The Strock brothers are considered to be pioneers of modern dental implants.
Drs. Manlio Formiggini and F. Zepponi developed a screw-shaped implant that offered greater stability than previous designs in 1947. Formiggini is widely considered the "father" of modern implantology.
Shortly after, in 1952, Dr. Per-Ingvar Brånemark first became aware of osseointegration while observing bone healing in rabbits. This process allows dental implants to fuse with nearby bone tissue and the discovery drove further advances in dental implant design.
In the later decades of the 20th century, sandblasting and etching reduced recovery time by creating microscopic indentations on the surface of the implants that allowed for faster osseointegration.
Schedule Your Dental Implant Consultation Today
Dental implant technology continues to improve and we use the most advanced techniques at our Boston practice. Implants now enjoy a 98 percent success rate, making the treatment is an incredibly reliable and permanent solution to tooth loss. To schedule your dental implant consultation, please contact our Boston office online or call (857) 350-3400.
Related to This