Learn More About Available Types of Dental Implants
If you have a gap in your smile, you already know how missing teeth can compromise your confidence. Missing teeth can also cause a chain of adverse reactions to your oral health, including atrophy of the jaw. The absolute best way to avoid these problems, and restore the beauty of your smile, is with dental implants. Implanted in the jaw, dental implants are titanium posts that fuse to the bone, serving the function of a tooth root to provide lasting support for a restoration like a crown, bridge, or denture. You can learn more bout the available types of dental implants during a consultation at our offices in Boston and Waltham. Schedule an appointment by reaching out to us today.
Taylor - General Dentistry Patient
What are Traditional Implants?
As implant technologies have improved in recent years, a growing number of types of implants have been introduced to the market. Mini implants, for example, are a type of implant that have a smaller diameter than traditional implants, and are often chosen to support dentures.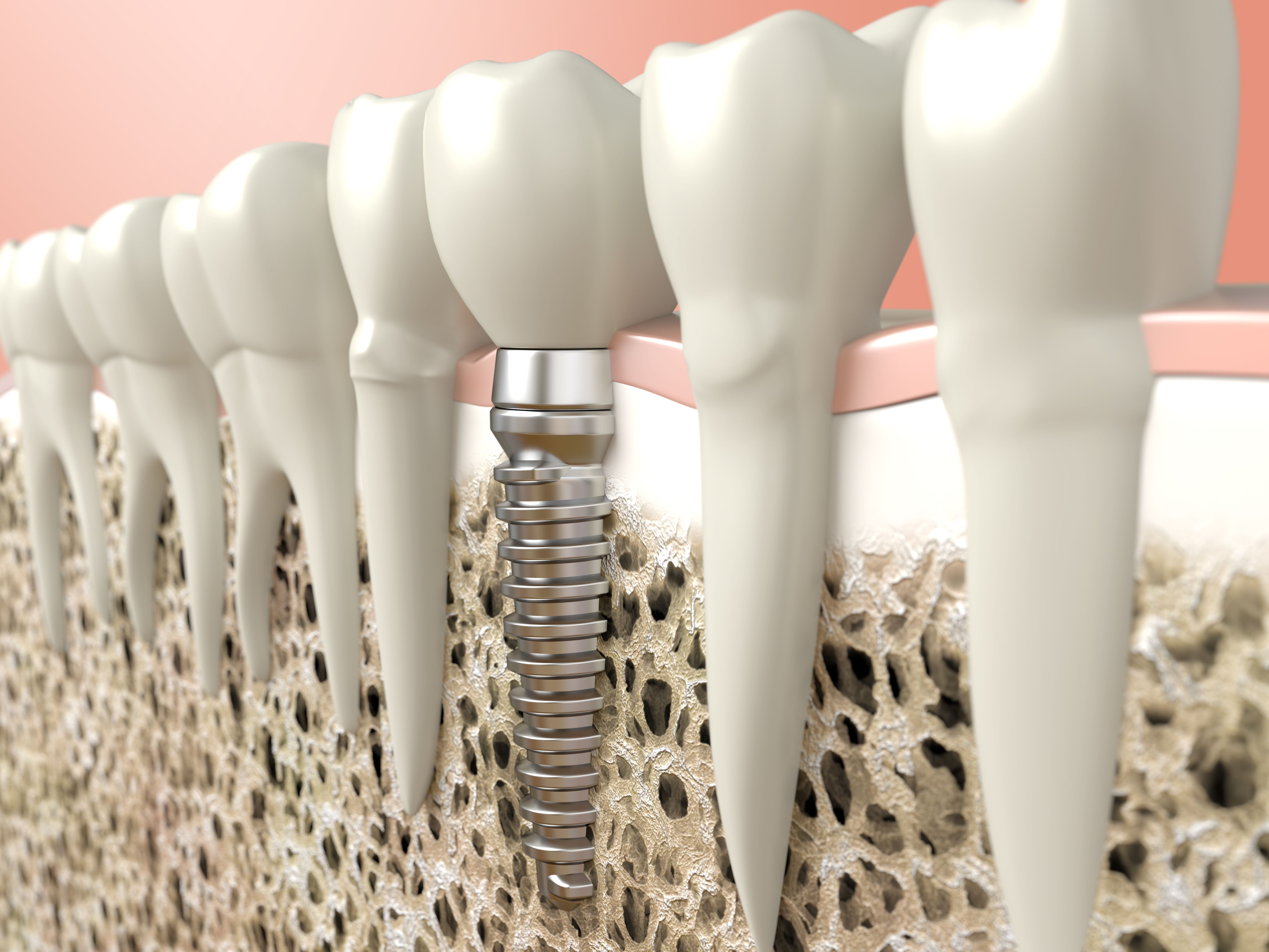 At Dental Associates of New England, we prefer traditional implants for their benefits. Although they require a greater number of procedures and longer healing period, our doctors feel that traditional implants' durability and predictability is better worth the investment in our patients' long-term health. Advantages of traditional implants include:
Enhanced stability
Greater durability
Higher rate of success (fewer "failed" implants)
Less need for secondary surgeries
To place a traditional implant, a small incision is made in the gums, and a pilot hole is drilled into the jawbone. The implant is screwed into the bone, and the gums are stitched closed. During your second surgery, after healing is complete and the implant has fused with the bone, an incision will be made in the gum, and an abutment piece is connected to the implant. Lastly, your gums will be stitched together around the abutment, and allowed to heal over the next few weeks. When your gums have sufficiently healed, you will return to have your permanent restoration attached to the abutment piece.
Lasting Restoration for Your Smile
Traditional implants provide unparalleled security and can help patients avoid potentially embarrassing situations, like slipping or ill-fitting dentures. Implant-retained dentures are firmly held in place, so you can eat and speak with total confidence.
Implants are also an outstanding alternative for patients who need to fill in the gap from a few missing teeth. Traditional bridges require the alteration of the teeth next to the gap so a crown can be affixed to create the bridge. Implant-supported bridges rely solely on the implant, not than the teeth adjacent to the gap, so your healthy teeth will not need to be altered.
Streamlined Care in Two Convenient Locations
Our team uses advanced technology to guide implant placement, increasing the longevity of the procedure's results. Our state-of-the-art ORTHOPHOS XG 3D advanced imaging x-ray creates incredibly accurate imagery, which allows for greater surgical precision when placing implants. Our practice is also proud to use the unique ASTRA TECH Implant System™ for optimal implant stability, as well as enhanced bone healing and reduced recovery times.
Contact Us Today To Learn More
In addition to implant placement, we can also perform bone grafting for patients who need to strengthen their jaw prior to the placement of their dental implants. You can learn more about the types of implants and their various benefits during a consultation at our office. Schedule an appointment with us today.